Some really good news was released last night about the upcoming patch 1.7 which will be live in roughly 4 weeks from now. You can find the added patchnotes below :
- Kraken has now been finetuned for a 20man group and will spawn once a day, this to counter the low population on many servers. April Fools Day
- Castle owners will now be able to use the siege buffs in open world pvp, this to clearly make a difference between a guild that has a castle and one that has not. April Fools Day
- The lord's mount now has been updated to the new model, no pictures have been released, but you imagine the current mount with the kraken glider wings taped to it.
The mount will have the following abilities :
Charge : Gives a 100% speed increase for 20 seconds , 30 seconds cooldown
Joust : Charges in a straight line in front of you using a jousting lance, every enemy in the line in front of you will be impaled on the lance until the effect is canceled
Bow to the almighty lord : Makes everyone around the mount bow to the lord for 2 minutes, also works on the other faction ( downside for this one is that it has a 5 minute cooldown )
April Fools Day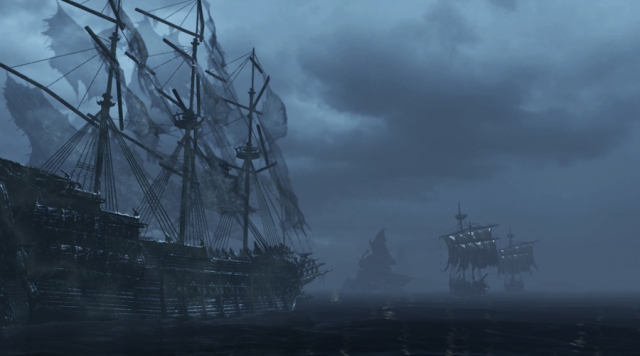 The Ghostship will be obtainable through a questchain that starts in freedich, you'll have to bring 1000 kraken tentacle packs to the enemy faction zones as a starter. It also including the killing of multiple worldbosses.
The following abilities will be available on the ghostship :
Superior Radar : Will have 200% detection of the current radar
Invisibility : Makes the ship invisible for radars for 5 minutes
Dive : the ship will be able to dive for 1 minute, this will allow you to sneak upon enemy armadas
April Fools Day
- New daily quests :
Apex Bank : Gives you the ability to exchange an APEX each day for 500 gold, this to avoid pricedrops and keep the market steady
RNG Mania : Hand in an RNG box and get a chance to get between 1 and 100 boxes as reward
I for one am looking forward to these changes! Pay2win could not have been more real!
SOURCE : Archeage Official Site